The professional services by Urbetho CF address all stakeholders of the EO Cloud Ecosystem and go beyond technology, taking into account business, marketing and legal aspects, in order to create a scalable overall solution.
The services to EO cloud operators are to increase the attractiveness of their cloud for users. This includes providing training and support for users of their cloud and consulting them for a user and market oriented evolution of their data and application portfolio.
Service, data and application providers benefit from Urbetho CFs onboarding services, dedicated to support them to take full benefit from the EO Cloud in terms of technology, market reach and community building.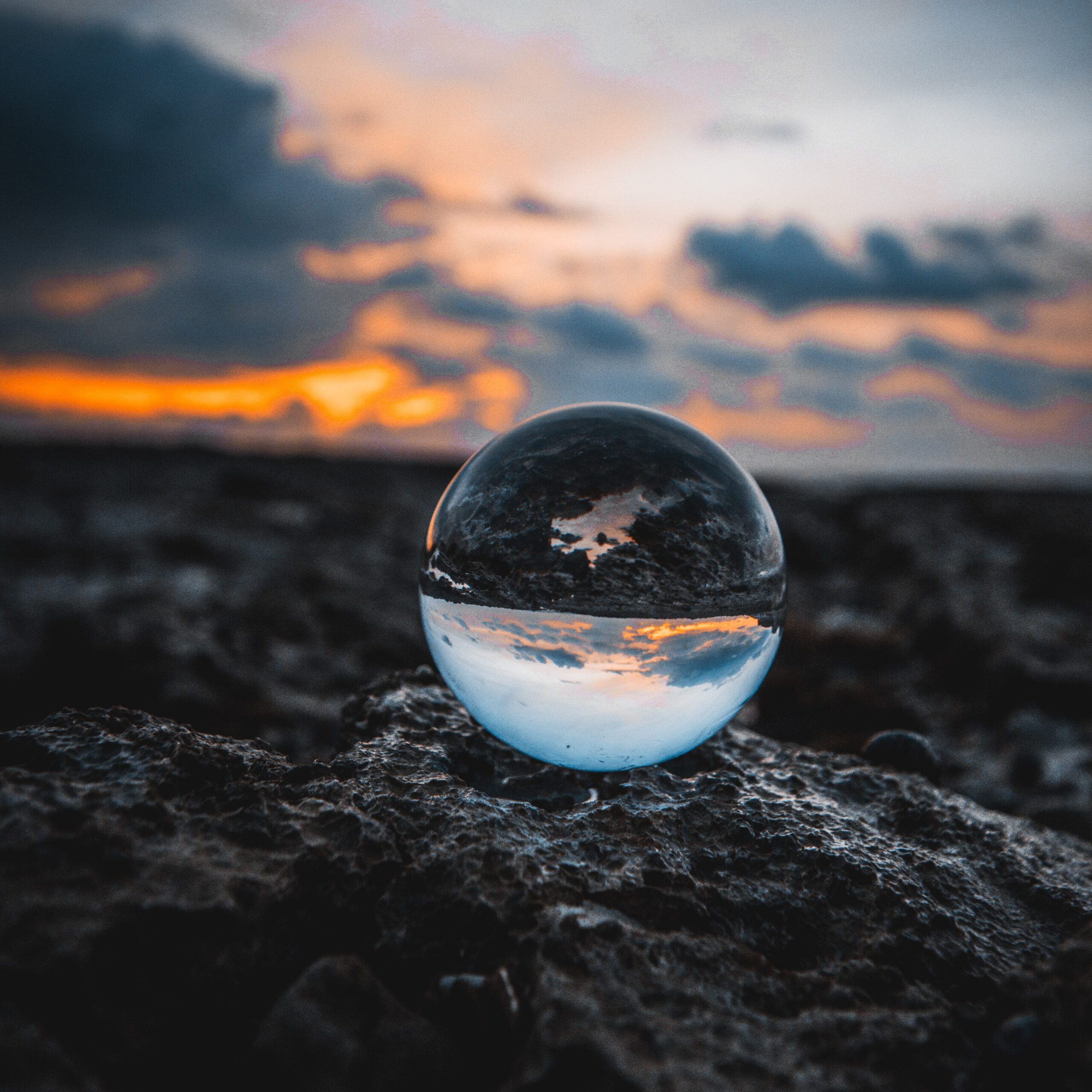 AI-based EO Cloud Applications –
enabled through international partnership
An example of international partnership ist cooperation between Urbetho CF, the EO Cloud CREODIAS in Poland Cloudferro and and an AI-based EO Application is the EOfactory Image Super Enhancer tool services. These services are offered by Urbetho CF, powered by the EO Cloud CREODIAS in Poland and developed by Skymap Global Ltd
Implementing the first order AI analytics EOfactory on CREODIAS, a powerful cloud with fast access to one of the largest Copernicus data online archive in Europe, brings the best of both worlds together and gives user access to a comprehensive software platform for signal processing, information extraction, and finally – for the presentation of the resulting maps and figures in easy to understand dashboards.
Below you can access EOF Studio displaying results produced on CREODIAS.
The Four city mosaics of Berlin, Munich, Warsaw, and Manila – the locations of the three companies – were generated using Sentinel-2 data from 2022. EOfactory's AI-based image preprocessing generates enhanced Sentinel-2 mosaics of 5m resolution, which is a major improvement of spatial details. Powered by the EO Cloud CREODIAS it is possible to produce 1.000.000 km2 in 3 days on this application.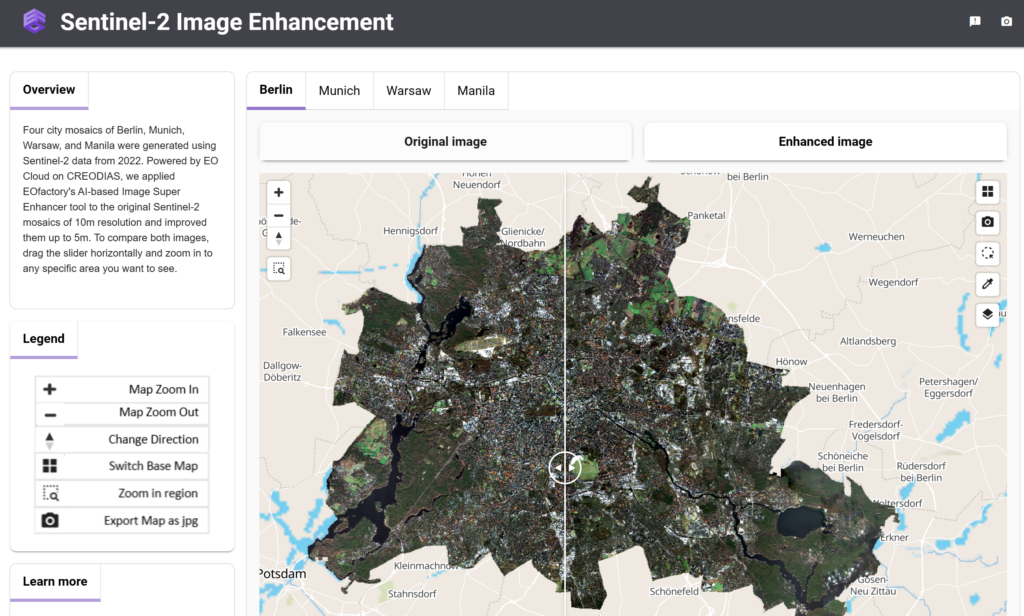 Urbetho CF is proud of having initiated the collaboration between the companies and drove the implementation of EOFactory.AI on CREODIAS. Urbetho CF is the point of contact for SkyMap Global's services in EMEA.